This past year I took a break from writing and painting. Since opening my first studio in 1973, ten months is the longest I have gone without a paintbrush in hand. My time was spent capturing moments in nature, visiting museums and botanical gardens, adding finishing touches to the cottage, gardening, and collecting healthy recipes. A time for nesting, as a dear friend put it. I think she is right-on, along with gathering inspiration for this year's creative projects.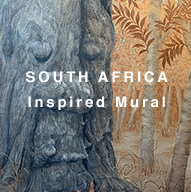 In July, friends/clients emailed a photo taken on a recent trip to South Africa. They had been on a tour of the Tsitsikamma section of the Garden Route National Park when the bus stopped, the guide directed everyone to look at The Big Old Man Tree. The tree was larger than most in the area but certainly not as big as a Sequoia, my friends wondered what the big deal was. After looking at their photo they began laughing. Others on the tour were curious about the laughter, no one had noticed anything unusual – not until they saw the photo.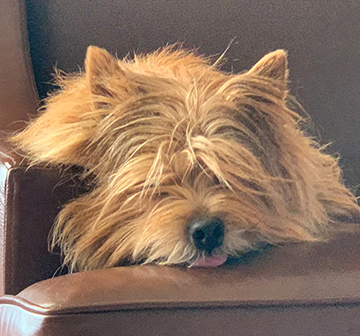 My clients asked, "Can you paint it for us?"
Challenges have always intrigued me and I love an unusual project. At the end of September, my car was loaded and I began a relaxing drive cross-country. This mural was a lot of fun and so were my clients, as always! Oh, while I was painting, I was watched over by Troggins. Here he is after his morning hike. In upcoming newsletters, I look forward to sharing other murals I painted on this trip.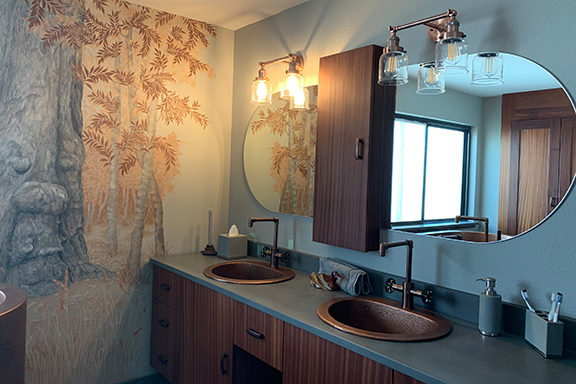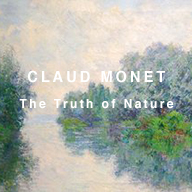 As I was planning my trip to Colorado I saw a post from a friend on Facebook telling of the upcoming Monet exhibit in Denver. Amazingly, the Denver Art Museum's website showed only one Friday in October with tickets available, I didn't think twice about ordering.
The Denver Art Museum was the only museum in the United States to have the honor of sharing over 125 original paintings by Claud Monet. "Claud Monet: The Truth of Nature."
The opportunity to see so many historically important paintings by one renowned artist in one location in my life-time was rare. The exhibit nourished my soul. Experiencing these works only a few inches away from my eyes was truly moving. You could almost feel Monet's brush as he struggled relentlessly to finish before the lighting changed and the beauty of the moment lost. From the headphones, you could hear authentic historical lessons as if you were on a well-organized trip to the late 19th and early 20th-century world of Monet.
The Denver Art Museum's Monet pieces were enriched with originals from lenders located in 15 different countries around the world. "The Truth of Nature" gave a peek into Monet's creative development. It began with "View from Rouelles," painted in 1858 at the age of 18-years-old through the abundance of pieces created at his house and gardens in Giverny, France, where he lived until his death in 1926. I intentionally chose the paintings to follow as those I felt few would recognize as Monet paintings.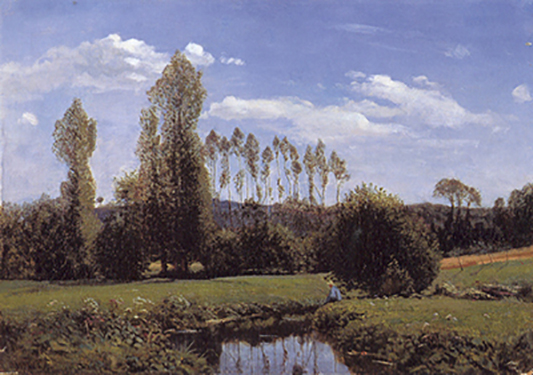 View from Rouelles, Le Havre, Claud Monet
Monet was fascinated by the way the light changed a scene. The exhibit included several series of paintings of the same scene painted at different times of the day. It was fascinating to see the differences in his color palettes. Few artists of his time could capture light as Monet.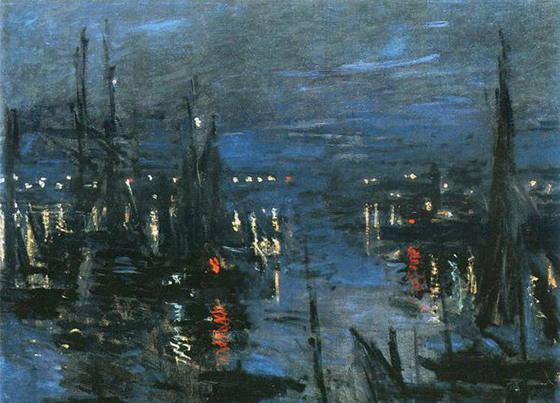 The Port of Le Havre, Night Effect, Claud Monet
Painting the white of winter landscapes was not common in that era. Considering the number of winter scenes on display, Monet must have found snow mesmerizing – the subtleness of peach, pink, lavender, blue, and cool greys reflecting from the sky seemed to bounce off the snow capturing the transformation of shapes and color. This striking series was quite a departure from his many landscapes and the gardens of Giverny. Seeing this exhibit was truly an awe-inspiring experience.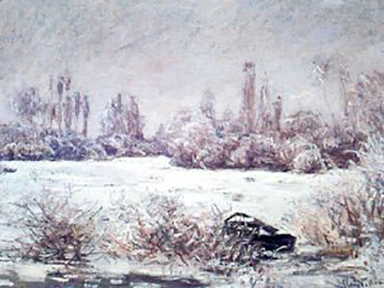 The Frost, Claud Monet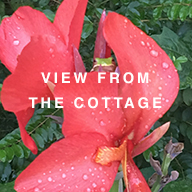 In Georgia, signs of Spring arrived early again this year. Forsythia could be seen in late January with their brilliant yellow flowers lined up in rows along their sprawling stems. These bell-shaped blossoms precede the leaves allowing an unobstructed view of their brilliance. I also spotted the cutest little daffodils blooming around the base of a neighbors mailbox. They certainly brightened my mornings as I headed to my studio.
Late spring of last year found me returning from visiting family in Indiana, lily of the valley filling half my trunk. Eight huge beautiful clumps dug from my big-hearted sister's bountiful flower beds. Oh my, the rich black soil of Indiana. It took only a few minutes to dig, well, probably twenty. I only mention this because the following photo shows the tools needed to plant those sweet luscious plants in beautiful, lush, humid Georgia. Need I mention Georgia clay with gravel? The first hole took me 45 minutes with a shovel. A neighbor stopped by. When she noticed the hair framing my face was drenched and sweat pouring down my face, stinging my eyes, looking as if I had been caught in a sudden spring downpour she said, "I have a pick" and she grinned. She bought her pick when she moved into the area. The next hole I dug in less than half the time but it got way easier after I called my grandson. His comment was, "Gramma, you should have called sooner." This year it would behoove me to do as I've been told.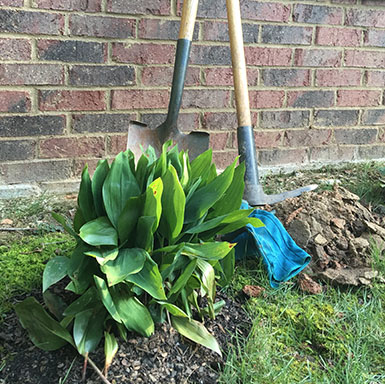 The two white dogwood trees planted a year ago this past fall offered a season of glory – if you consider green, robust leaves glorious, and I do. The tree outside my bedroom window did grace me with two delicate white blossoms last spring. The other had no blooms. After the sweltering heat of our Georgia summer, it looked as though the little lovely outside my bedroom window may have bit the dust. Each morning I make my rounds in the yard to see what surprises might be forthcoming but only the white dogwood tree at the edge of the woods, across from the screened porch, has buds. The tree outside my bedroom window – well, suffice it to say the prospect of leaves or blossoms is not looking good.
"To be interested in the changing of season
is a happier state of mind than 
to be hopelessly in love with spring."
—George Santayana, Philosopher
Thank you for being a part of my artful life.