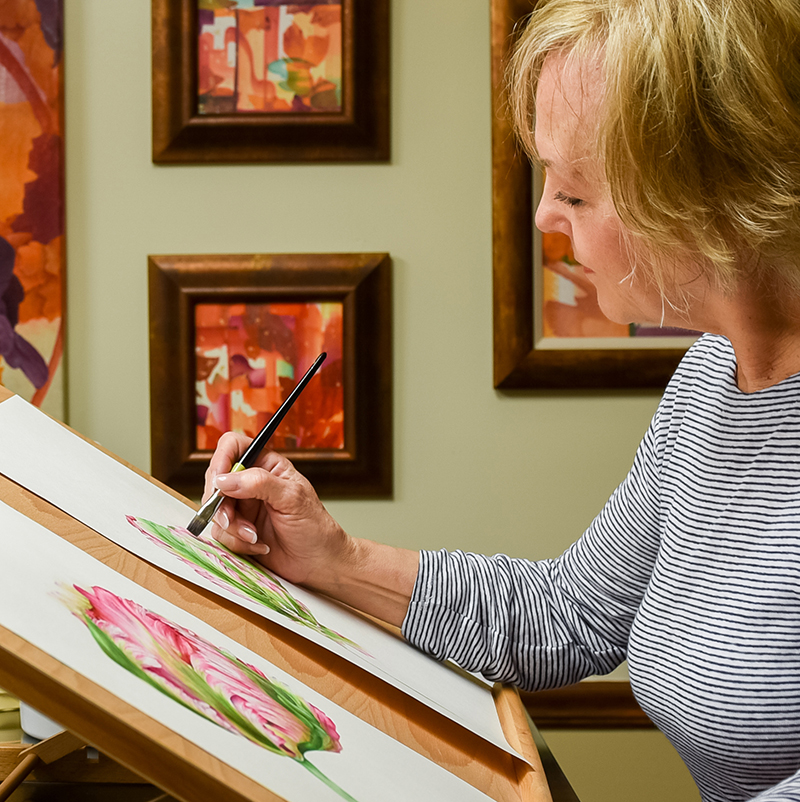 As a small child, visiting my grandparents was always an adventure. The front porch was lined with big pots of colorful flowers, ferns cascading from tall stands and a big white swing with puffy blue and white cushions.
In the early morning, with dew on the grass, I headed out back past the old weathered tool shed and garage to a glorious garden with rows of radiant flowers glistening in the rising sun. I remember the scent of the flowers as I walked between the rows. Purple and white iris', red, orange and yellow zinnias, tall pink gladiolas, and sunflowers with their huge blooms smiling down at me. After my garden venture, I walked a limestone path to the back porch passing the old water pump with a dented cup hanging on a wire hook and two wooden barrels with holes in the sides that graced each side of the door. Peeking out of those holes were violas and "chickens". How I admired those barrels . . . but why did they call them chickens? After all these years I still have a fascination with flowers, detailed or abstract. I can almost smell their delicate scent as I paint.
Philosophy:  The Awe-inspiring Bumblebee
My philosophy is based on my trademark bumblebee. According to scientific data, the bumblebee shouldn't be able to fly, yet somehow it does. As a self-taught artist, I had the opportunity to take wing reaching artistic levels far beyond my expectations. The people and projects that challenged me have been the most instrumental in my artistic growth. If you always stay within your comfort zone you may never realize your capabilities . . . take a chance.